We believe that managing properties, start and ends with people. We joke that we are in the people management business. Whether that means helping a tenant with questions, deal with vendors or help owners with their investment strategy, it is all "peoplework".
In addition to that, property management doesn't begin to define the roles we play. So what does it look like to be in the "people management" business?
We maximize the quality of life for our residents, owners and vendors. We do this by providing residents with quality housing they love and owners with a profitable, hands off and low stress real estate experience for their properties.
Trust - Loyalty and relationships first, everything else second.
Compassion - People deserve what they don't deserve
Abundance - There is plenty, share it and be generous
Collaboration - We can do more together. There are no competitors.
People- We are in the people business. Automating and reducing our mundane and repetitive tasks allow us to put our relationships with our owners and residents first.
Planning - We plan months ahead to minimize vacancy, and maximize leasing windows. This means our owners, residents and staff all know when and what to expect.
Pride - We won't manage a property we wouldn't own. This means we focus on properties that we can take pride in and work with owners that feel the same.
Progressive - Our residents and owners tend to be progressive and smart. So we stay ahead of the curve. Today this means text messages, EFT payments and online lease signing. We aim to be proactive in our technology and to meet society ahead of the trend, not behind it.
We are organized like a team, not like a property manager. Each team member specializes in their niche, whether it be finances, accounting, maintenance or leasing.
We are intentional about who we work with, who we lease to, and who we employ.
We are experienced asset managers. Our team has managed millions of dollars each year for our owners and have be at it for 15+ years.
We are governed by the the State of California, DRE. Routine audits and ongoing changes to our standards keep us on out toes and in compliance.
We are active in our community.
We use the industry's best tenant screening/credit reporting process and standards, and have NEVER evicted a tenant we approved.
We take our responsibility seriously and always have your best interests in mind.
We are transparent. All transactions and invoices are online, in real time.
We view you the owner as our customer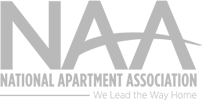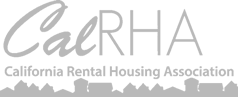 "They care about tenants as much as they care about the quality of their rental properties"
-Karen, Chico Tenant
"I would recommend you in a heartbeat - you and your staff have been exceptional to work with" 
- Kim, Chico Property Owner
"I so appreciate what you guys are doing." 
- Mike, Chico Property Owner
"The people who work for this company, the men that work on the properties and talk with the tenants, are amazing."
-Karen, Chico Tenant
"You guys are great. It's nice not having to worry about the property and just getting to check my account each month." 
- Dayton, Chico Rental Property Owner
"Thank you kindly for all your hard work. I know that I was not the ideal client but your diligence and work ethic are highly valued." 
- Matt, Chico Property Owner
"I really appreciate you seeing me and taking on my house with such short notice. Thank you for taking care of my house, and getting it cleaned up and rented out so quickly! That is huge - thank you and your team so much!" 
- Dave, Chico Property Owner
"We are very happy with our current situation. We have had numerous conversations that this time around (renting) it is so much easier! We feel that our property is now an asset as rental property and not a burden. Thank you!" 
- Nancy, Chico Property Owner
Ready to Get Started?
Are you ready for us to start managing your property?