We are a local company who knows what it takes for your rental property to thrive in Chico. Our goal is to make property ownership stress-free and profitable. We have unique accounting, rent collection and management systems to ensure details don't fall through the cracks. In other words, Management is our business, so it doesn't have to be yours.
We believe that multi-family properties are in fact small businesses, each with it's own branding, target audience and business plan. Any successful business sticks to a budget. When you think of your tenants like customers, your perspective shifts. What kind of customers do you want? Where do you find them, what features/amenities do they require? What marketing and messaging are you sending to your customers? We know how to run your building like a business.
If you have a house, duplex, triplex or quad we are here to help. Most don't realize that small properties are in fact some of the most challenging to manage due to their the individual nature of each unique property. We have learned that in order to be successful managing small properties, our systems and staff need to have the ability to customize and document that many unique tasks, features and requirements each property has.
Additionally we find tenants of smaller properties have a different set of needs and expectations, compared to apartment dwellers.
So you own a combination of properties. What was your return on equity last month? What is your cashflow growth projected next year? What improvements will increase your value and bring immediate return on investment? What asset should be sold, leveraged or liquidated? Try asking your property manager these questions.
We know these answers because we own investment property ourselves. It's hard to find a manager that thinks like an owner, and much harder to find one that has anywhere near the same success you have had. We find most of our portfolio clients come to us after they get tired of managing their property manager and need someone to look at their holdings like a portfolio.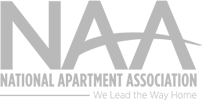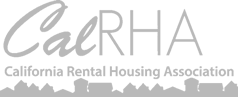 "They care about tenants as much as they care about the quality of their rental properties"
-Karen, Chico Tenant
"I would recommend you in a heartbeat - you and your staff have been exceptional to work with" 
- Kim, Chico Property Owner
"I so appreciate what you guys are doing." 
- Mike, Chico Property Owner
"The people who work for this company, the men that work on the properties and talk with the tenants, are amazing."
-Karen, Chico Tenant
"You guys are great. It's nice not having to worry about the property and just getting to check my account each month." 
- Dayton, Chico Rental Property Owner
"Thank you kindly for all your hard work. I know that I was not the ideal client but your diligence and work ethic are highly valued." 
- Matt, Chico Property Owner
"I really appreciate you seeing me and taking on my house with such short notice. Thank you for taking care of my house, and getting it cleaned up and rented out so quickly! That is huge - thank you and your team so much!" 
- Dave, Chico Property Owner
"We are very happy with our current situation. We have had numerous conversations that this time around (renting) it is so much easier! We feel that our property is now an asset as rental property and not a burden. Thank you!" 
- Nancy, Chico Property Owner
Ready to Get Started?
Are you ready for us to start managing your property?