Real Estate Portfolio Management
It's hard to find a manager that thinks like an owner, and much harder to find one that has anywhere near the same success you have had. We find most of our portfolio clients come to us after they get tired of managing their property manager. Many times, they get stuck with an agent that is hard working but inexperienced at managing a portfolio. They may collect rents and sign leases, but the actual questions large owners care about never are addressed or recognized.
Just like a stock broker, you want someone that knows the business BETTER than you. Additionally, you want someone that has walked the path you have walked, been successful, sold, purchased, built and managed properties themselves, not just for others.
What is Portfolio Management?
In short, Portfolio Management is looking at your collection of properties as a package, each with its own return, equity and strategy. We like to think of property management as a ship sailing in the ocean. As you collect more "boats," it's more and more important to look at the entire fleet, where they are heading, their needs, strengths, ages and risks. Without this perspective, your portfolio and properties lack direction.
If you don't care where you are going, any path will take you there. We care where you are going.
Portfolio Management
Please Ask for Custom Pricing
All Management Duties Included

Consolidated Portfolio Reporting

Discounted Brokerage Commissions

Direct Access to Broker as Sole Point of Contact

Access to our Network of Private Money Lenders

Partnership Communication & Creation

Strategic Planning and Risk Assessment

Net Equity and Leverage Coaching

Leasing, Marketing, Showing

Annual Budgeting and Mid Year Tax Forecasting

Monthly Exterior Inspection

Annual Maintenance Inspection

Pre-leasing/Vacancy Planning

Income Forecasting & Annual Budgeting

CPA/Tax Preparer Collaboration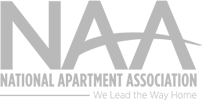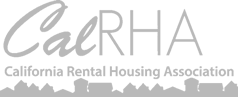 "They care about tenants as much as they care about the quality of their rental properties"
-Karen, Chico Tenant
"I would recommend you in a heartbeat - you and your staff have been exceptional to work with" 
- Kim, Chico Property Owner
"I so appreciate what you guys are doing." 
- Mike, Chico Property Owner
"The people who work for this company, the men that work on the properties and talk with the tenants, are amazing."
-Karen, Chico Tenant
"You guys are great. It's nice not having to worry about the property and just getting to check my account each month." 
- Dayton, Chico Rental Property Owner
"Thank you kindly for all your hard work. I know that I was not the ideal client but your diligence and work ethic are highly valued." 
- Matt, Chico Property Owner
"I really appreciate you seeing me and taking on my house with such short notice. Thank you for taking care of my house, and getting it cleaned up and rented out so quickly! That is huge - thank you and your team so much!" 
- Dave, Chico Property Owner
"We are very happy with our current situation. We have had numerous conversations that this time around (renting) it is so much easier! We feel that our property is now an asset as rental property and not a burden. Thank you!" 
- Nancy, Chico Property Owner
"We are very happy with our current situation. We have had numerous conversations that this time around (renting) it is so much easier! We feel that our property is now an asset as rental property and not a burden. Thank you!" 
- Nancy, Chico Property Owner
"I would recommend you in a heartbeat - you and your staff have been exceptional to work with" 
- Kim, Chico Property Owner
"I so appreciate what you guys are doing." 
- Mike, Chico Property Owner
"The people who work for this company, the men that work on the properties and talk with the tenants, are amazing."
-Karen, Chico Tenant
"You guys are great. It's nice not having to worry about the property and just getting to check my account each month." 
- Dayton, Chico Rental Property Owner
"Thank you kindly for all your hard work. I know that I was not the ideal client but your diligence and work ethic are highly valued." 
- Matt, Chico Property Owner
"I really appreciate you seeing me and taking on my house with such short notice. Thank you for taking care of my house, and getting it cleaned up and rented out so quickly! That is huge - thank you and your team so much!" 
- Dave, Chico Property Owner
"They care about tenants as much as they care about the quality of their rental properties"
-Karen, Chico Tenant
"Thank you kindly for all your hard work. I know that I was not the ideal client but your diligence and work ethic are highly valued." 
- Matt, Chico Property Owner
"I would recommend you in a heartbeat - you and your staff have been exceptional to work with" 
- Kim, Chico Property Owner
"I so appreciate what you guys are doing." 
- Mike, Chico Property Owner
"The people who work for this company, the men that work on the properties and talk with the tenants, are amazing."
-Karen, Chico Tenant
"You guys are great. It's nice not having to worry about the property and just getting to check my account each month." 
- Dayton, Chico Rental Property Owner
"I really appreciate you seeing me and taking on my house with such short notice. Thank you for taking care of my house, and getting it cleaned up and rented out so quickly! That is huge - thank you and your team so much!" 
- Dave, Chico Property Owner
"We are very happy with our current situation. We have had numerous conversations that this time around (renting) it is so much easier! We feel that our property is now an asset as rental property and not a burden. Thank you!" 
- Nancy, Chico Property Owner
"They care about tenants as much as they care about the quality of their rental properties"
-Karen, Chico Tenant