Chico Property Management
Managing smaller properties correctly takes a lot more planning, and even more detailed systems. What is your HVAC filter size? Where is your water shut off? What capacity is your hot water heater?
For example, consider turn over and maintenance across hundreds of unique properties. To increase your profit, we have standardized much in regards to our properties. Our properties have the same bulletproof toilets, which are installed the same way each time and purchased in bulk which saves money. We use the same paint for easy touch up, same durable and tested flooring and the same lifetime bulb light and fixtures. They have all been refined for cost and maximum effect.
Single Family & Small Properties
If you have a house, duplex, triplex or quad we are here to help. Most don't realize that small properties are in fact some of the most challenging to manage. We have learned that in order to be successful managing small properties, our systems and staff need to have the ability to customize and document that many unique tasks, features and requirements each property has.
Additionally we find managing single family and smaller properties requires constant communication, maintenance and attention.
Single Family Management
10%
Rent Collection (EFT, Credit Card)

Initial Intake Evaluation

Discounted Maintenance Rates

Tenant Screening & Background

Leasing, Marketing, Showing

Discounted Brokerage/Property Sales

Monthly Exterior Inspection

Annual Maintenance Inspection

Pre-leasing/Vacancy Planning
Multi (2-4) Unit Management
8%
Rent Collection (EFT, Credit Card)

Initial Intake Evaluation

Discounted Maintenance Rates

Tenant Screening & Background

Leasing, Marketing, Showing

Discounted Brokerage/Property Sales

Monthly Exterior Inspection

Annual Maintenance Inspection

Pre-leasing/Vacancy Planning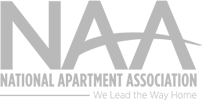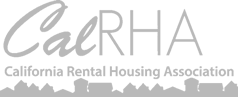 "They care about tenants as much as they care about the quality of their rental properties"
-Karen, Chico Tenant
"I would recommend you in a heartbeat - you and your staff have been exceptional to work with" 
- Kim, Chico Property Owner
"I so appreciate what you guys are doing." 
- Mike, Chico Property Owner
"The people who work for this company, the men that work on the properties and talk with the tenants, are amazing."
-Karen, Chico Tenant
"You guys are great. It's nice not having to worry about the property and just getting to check my account each month." 
- Dayton, Chico Rental Property Owner
"Thank you kindly for all your hard work. I know that I was not the ideal client but your diligence and work ethic are highly valued." 
- Matt, Chico Property Owner
"I really appreciate you seeing me and taking on my house with such short notice. Thank you for taking care of my house, and getting it cleaned up and rented out so quickly! That is huge - thank you and your team so much!" 
- Dave, Chico Property Owner
"We are very happy with our current situation. We have had numerous conversations that this time around (renting) it is so much easier! We feel that our property is now an asset as rental property and not a burden. Thank you!" 
- Nancy, Chico Property Owner
"I would recommend you in a heartbeat - you and your staff have been exceptional to work with" 
- Kim, Chico Property Owner
"I so appreciate what you guys are doing." 
- Mike, Chico Property Owner
"The people who work for this company, the men that work on the properties and talk with the tenants, are amazing."
-Karen, Chico Tenant
"You guys are great. It's nice not having to worry about the property and just getting to check my account each month." 
- Dayton, Chico Rental Property Owner
"Thank you kindly for all your hard work. I know that I was not the ideal client but your diligence and work ethic are highly valued." 
- Matt, Chico Property Owner
"I really appreciate you seeing me and taking on my house with such short notice. Thank you for taking care of my house, and getting it cleaned up and rented out so quickly! That is huge - thank you and your team so much!" 
- Dave, Chico Property Owner
"We are very happy with our current situation. We have had numerous conversations that this time around (renting) it is so much easier! We feel that our property is now an asset as rental property and not a burden. Thank you!" 
- Nancy, Chico Property Owner
"They care about tenants as much as they care about the quality of their rental properties"
-Karen, Chico Tenant
"You guys are great. It's nice not having to worry about the property and just getting to check my account each month." 
- Dayton, Chico Rental Property Owner
"I would recommend you in a heartbeat - you and your staff have been exceptional to work with" 
- Kim, Chico Property Owner
"I so appreciate what you guys are doing." 
- Mike, Chico Property Owner
"The people who work for this company, the men that work on the properties and talk with the tenants, are amazing."
-Karen, Chico Tenant
"Thank you kindly for all your hard work. I know that I was not the ideal client but your diligence and work ethic are highly valued." 
- Matt, Chico Property Owner
"I really appreciate you seeing me and taking on my house with such short notice. Thank you for taking care of my house, and getting it cleaned up and rented out so quickly! That is huge - thank you and your team so much!" 
- Dave, Chico Property Owner
"We are very happy with our current situation. We have had numerous conversations that this time around (renting) it is so much easier! We feel that our property is now an asset as rental property and not a burden. Thank you!" 
- Nancy, Chico Property Owner
"They care about tenants as much as they care about the quality of their rental properties"
-Karen, Chico Tenant