We get the business. Not just the management business, the entire business. From building acquisition, financing, brokerage, cashflow, operating budgets to tenant screening, construction and customer service. Most property mangers have a few of those talents, but what makes us difference is our vertical talents, we know them all, and know them well.
Apartment & Building Management
Most don't realize that multi-family properties are in fact small businesses. Think of your tenants like customers. What kind of customers do you want? Where do you find them, what features/amenities do they require?
Sometimes the difference between a successful apartment building and one that struggles is simply the tenant base. Let us help explain how you can take a look at your property as a business, with a goal of long term profit and value.
Are You Running Your Building Like a Business? If so you should expect:
Tenants that promptly report maintenance and take pride in their home
Tenants who pay top dollar and expect great service and a well maintained building
Vendors that provide professional and reliable work (landscape, repairs, staff)
Low vacancy and steady cashflow returns, with annual rent raises.
Asset Management
5% - 8%
Rent Collection (EFT, Credit Card)
Online Tenant Portal
24/7 Maintenance Line
Online Owner Portal
Owner Bill Payment
Owner EFT Auto-Deposit
Turn Over Coordination
Initial Intake Evaluation
Discounted Maintenance Rates
Tenant Screening & Background
Leasing, Marketing, Showing
Move In/Out Management
Discounted Brokerage/Property Sales
Fixed Owner Disbusrsement
Monthly Exterior Inspection
Annual Maintenance Inspection
Pre-leasing/Vacancy Planning
Vendor Management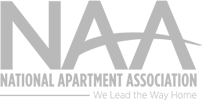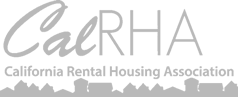 "They care about tenants as much as they care about the quality of their rental properties"
-Karen, Chico Tenant
"I would recommend you in a heartbeat - you and your staff have been exceptional to work with" 
- Kim, Chico Property Owner
"I so appreciate what you guys are doing." 
- Mike, Chico Property Owner
"The people who work for this company, the men that work on the properties and talk with the tenants, are amazing."
-Karen, Chico Tenant
"You guys are great. It's nice not having to worry about the property and just getting to check my account each month." 
- Dayton, Chico Rental Property Owner
"Thank you kindly for all your hard work. I know that I was not the ideal client but your diligence and work ethic are highly valued." 
- Matt, Chico Property Owner
"I really appreciate you seeing me and taking on my house with such short notice. Thank you for taking care of my house, and getting it cleaned up and rented out so quickly! That is huge - thank you and your team so much!" 
- Dave, Chico Property Owner
"We are very happy with our current situation. We have had numerous conversations that this time around (renting) it is so much easier! We feel that our property is now an asset as rental property and not a burden. Thank you!" 
- Nancy, Chico Property Owner
"You guys are great. It's nice not having to worry about the property and just getting to check my account each month." 
- Dayton, Chico Rental Property Owner
"I would recommend you in a heartbeat - you and your staff have been exceptional to work with" 
- Kim, Chico Property Owner (Read More)
"I so appreciate what you guys are doing." 
- Mike, Chico Property Owner
"The people who work for this company, the men that work on the properties and talk with the tenants, are amazing."
-Karen, Chico Tenant
"Thank you kindly for all your hard work. I know that I was not the ideal client but your diligence and work ethic are highly valued." 
- Matt, Chico Property Owner
"I really appreciate you seeing me and taking on my house with such short notice. Thank you for taking care of my house, and getting it cleaned up and rented out so quickly! That is huge - thank you and your team so much!" 
- Dave, Chico Property Owner
"We are very happy with our current situation. We have had numerous conversations that this time around (renting) it is so much easier! We feel that our property is now an asset as rental property and not a burden. Thank you!" 
- Nancy, Chico Property Owner
"They care about tenants as much as they care about the quality of their rental properties"
-Karen, Chico Tenant
"They care about tenants as much as they care about the quality of their rental properties"
-Karen, Chico Tenant
"I would recommend you in a heartbeat - you and your staff have been exceptional to work with" 
- Kim, Chico Property Owner (Read More)
"I so appreciate what you guys are doing." 
- Mike, Chico Property Owner
"The people who work for this company, the men that work on the properties and talk with the tenants, are amazing."
-Karen, Chico Tenant
"You guys are great. It's nice not having to worry about the property and just getting to check my account each month." 
- Dayton, Chico Rental Property Owner
"Thank you kindly for all your hard work. I know that I was not the ideal client but your diligence and work ethic are highly valued." 
- Matt, Chico Property Owner
"I really appreciate you seeing me and taking on my house with such short notice. Thank you for taking care of my house, and getting it cleaned up and rented out so quickly! That is huge - thank you and your team so much!" 
- Dave, Chico Property Owner
"We are very happy with our current situation. We have had numerous conversations that this time around (renting) it is so much easier! We feel that our property is now an asset as rental property and not a burden. Thank you!" 
- Nancy, Chico Property Owner